Welcome to Theater Titanick!
Are you searching for a spectacular open-air performance for a city square, a park, or as a parade across the city for several thousand spectators? Or do you have a special occasion for which you would like to create a project with us? Please look through our current productions or past projects to see what we have on offer. We would also be delighted to welcome you to our performances, you can find out about dates and places in our Tour dates. Or you can of course contact us directly by going to Contact.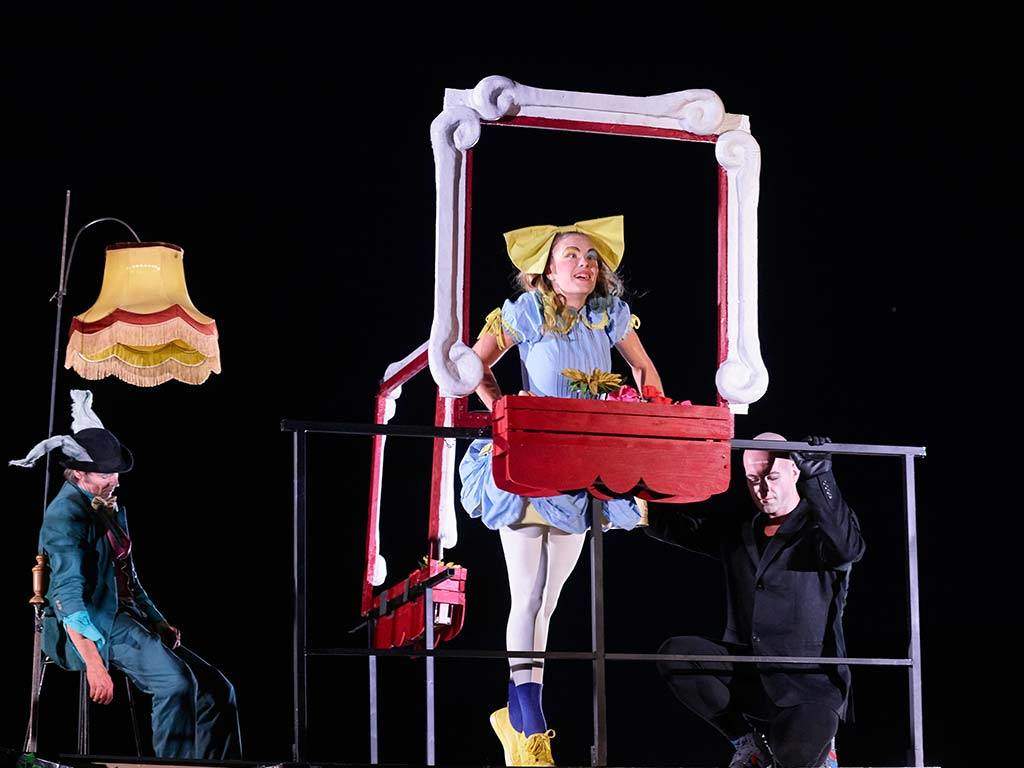 Alice on the Run
Die Open-Air-Inszenierung zum Thema Heimat, Vertreibung, Flucht aber auch Hoffnung und Zukunft.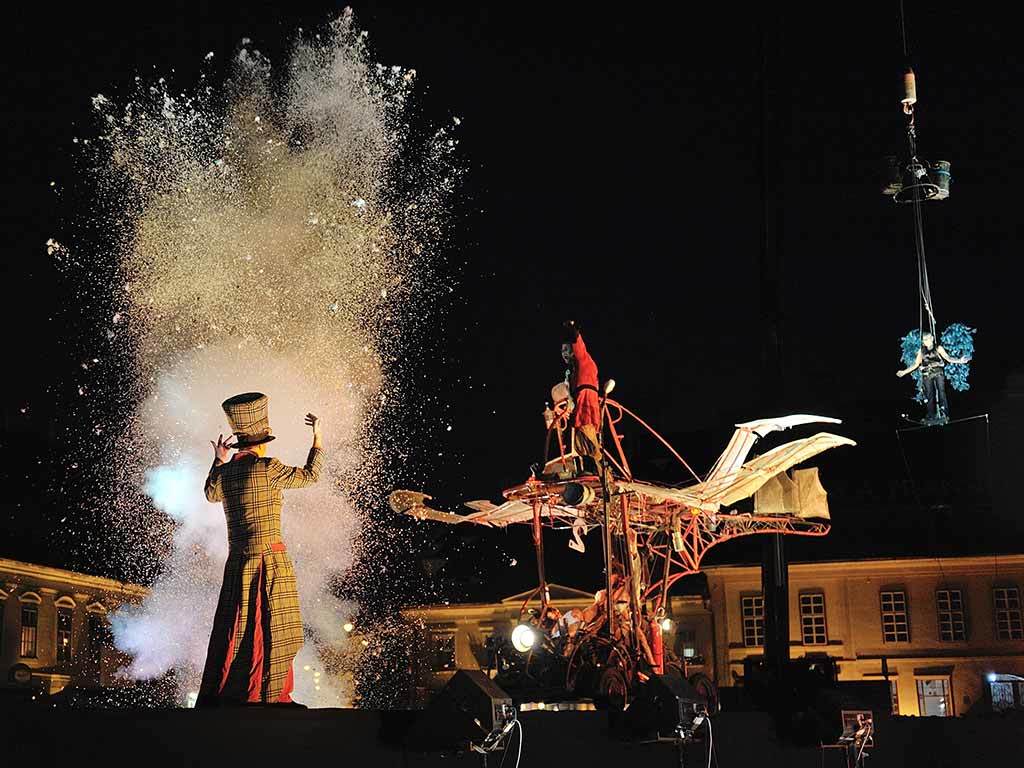 Firebirds
Die Parade mit sechs tollkühnen Piloten und ihren fliegenden Kisten. Vehikel, bei deren Anblick Jules Vernes vor Neid erblasst wäre.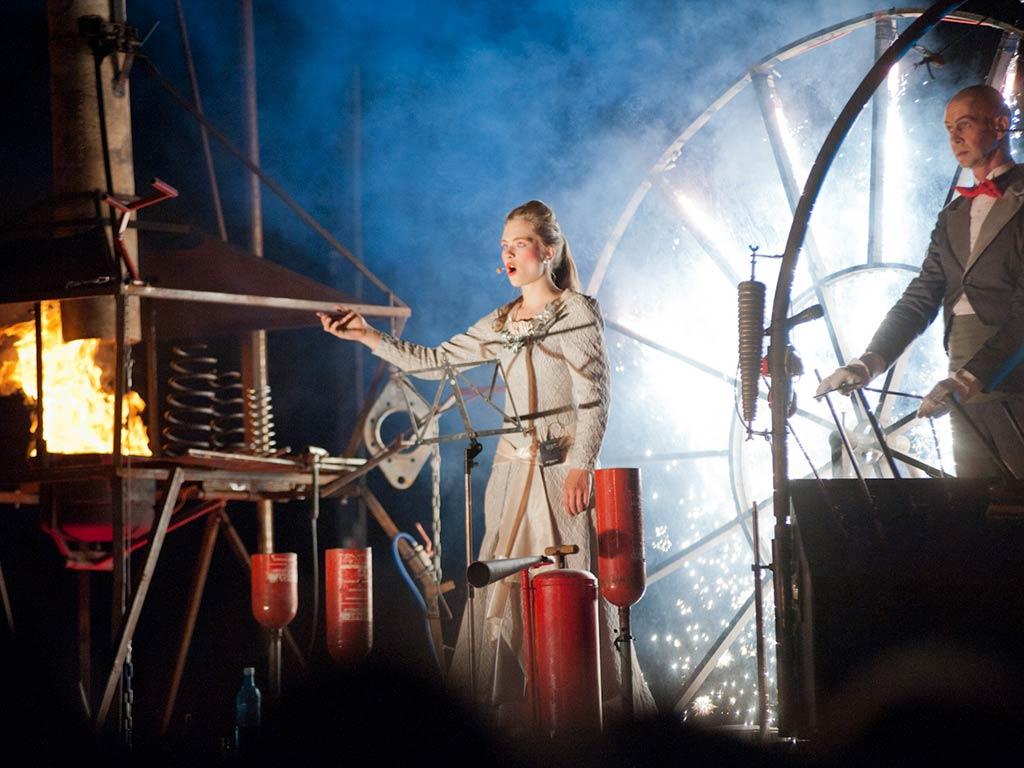 Hochofensinfonie
Hochofen? Stahlproduktion? Klingt nach Stampfen und Dröhnen und Schweiß. Eher weniger nach Musik. Wir haben genauer hingehört.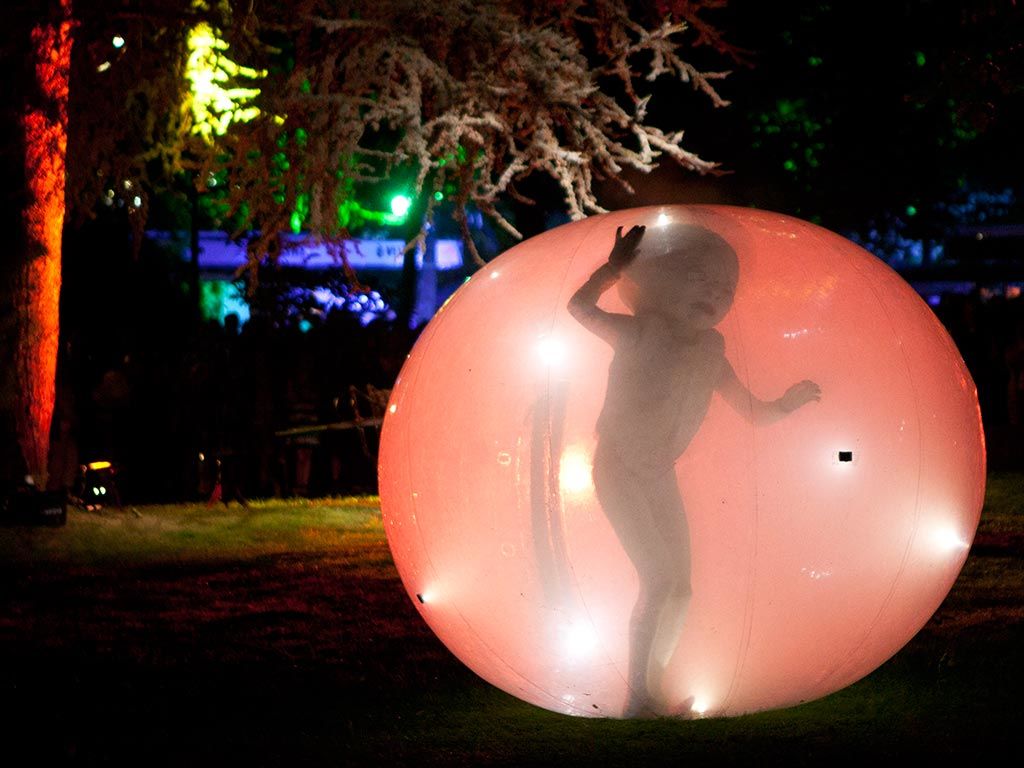 Sonnambulo
Sonnambulo bedeutet Schlafwandler. In eben diesen Zustand wird der Zuschauer hier versetzt. Inspiriert von den mittelalterlichen Jenseits-Visionen eines Hieronymus Bosch entstehen Tableaux Vivants zwischen Paradies und Hölle.